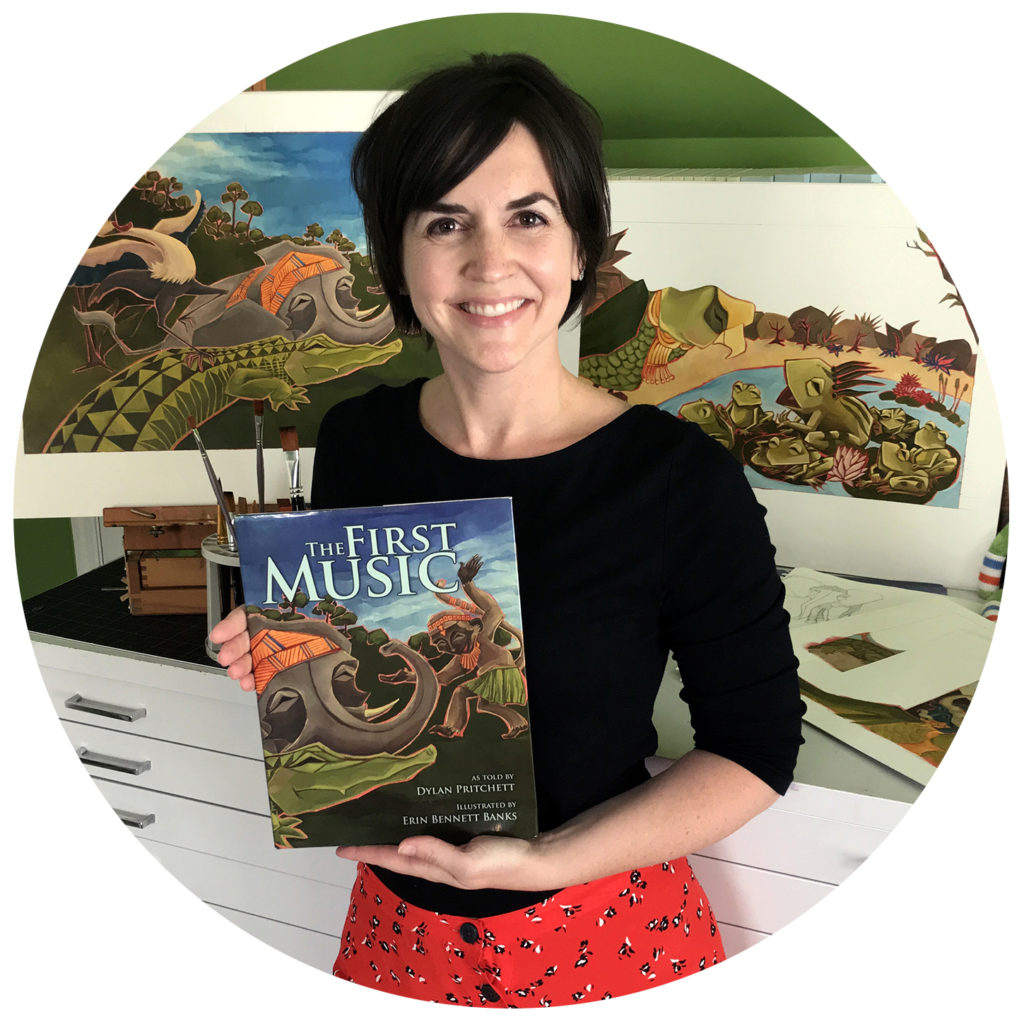 Native to upstate New York (with proud Canadian roots), Erin Bennett Banks is a Charleston-based illustrator with a passion for rich narratives and culturally distinct visual storytelling. Banks is a member of the Society of Children's Book Writers and Illustrators (SCBWI) and has illustrated six children's books published in the U.S. and Canada.
Banks' children's books have earned recognition in the New York Times' Best Children's Books, Booklist, Kirkus Reviews, School Library Journal, Scholastic Books, The Washington Post and Parents Magazine. Awards include the Oppenheim Toy Portfolio Gold Award, National Parenting Publications Awards, Best Book in the Language Arts by the Society of School Librarians International, and the Gustavus Myers Center for the Study of Bigotry and Human Rights Outstanding Book Awards.
In addition to illustrating children's books, Banks has created artwork for clients such as Highlights for Children Magazine, McGraw-Hill, The Weekly Reader and Harvard Business Review. Her paintings have also made appearances as licensed artwork for JCPenney and Bed, Bath & Beyond.
Locally Banks has been a featured artist in the Post and Courier, Charleston City Paper, Art Mag, and exhibition collateral for the Gibbes Museum of Art. Banks has participated in gallery shows at the Asheville Art Museum, Charleston Library Society, Greenway Studio, 10 Storehouse Row, Rick Rhodes Gallery, savannah Gallery in Atlanta, The Lower Mill Gallery, and Ortlip Gallery in upstate New York. She holds an MFA in illustration from the Savannah College of Art and Design (SCAD), and a BA in studio art from Houghton College in New York. Banks lives in Charleston, South Carolina with husband and co-illustrator Timothy Banks, three wild girls and one lazy pug. She is an avid vegetarian and has been trying to read The Life-Changing Magic of Tidying Up for a very long time. Samples of her illustration and graphic design portfolios can be viewed online.