August House publishers contacted me about illustrating my second children's book, after seeing my work shared at a conference about the need for multicultural themes in children's literature. So I was commissioned to illustrate The First Music, a children's book based on a narrative African folktale. When the animals get together in the jungle, they discover that the noise that they have been making is indeed music. Painted in oils.
Also be sure to check out the animated folktale on YouTube as narrated by author and storyteller Dylan Pritchett.
THE FIRST MUSIC, published by August House (2006)
written by Dylan Pritchett and illustrated by Erin Bennett Banks
An African folktale told in traditional song form.
Recognition:
Honored by the National Parenting Publications Awards (NAPPA) Children's Products.
One of 100 Best Children's Books of the Year (in The Winner's Handbook by Judy Freeman).
Selected as a Perma-Bound Perma-Pick book.
Reviewed in Booklist, School Library Journal and Kirkus Reviews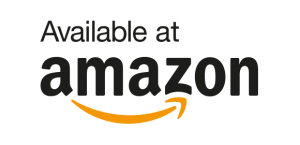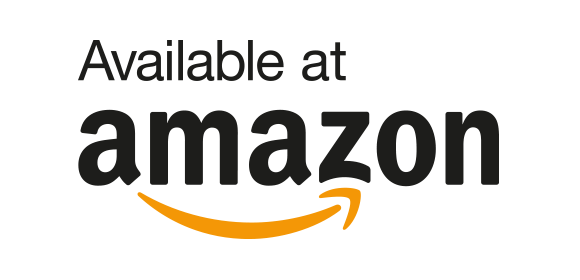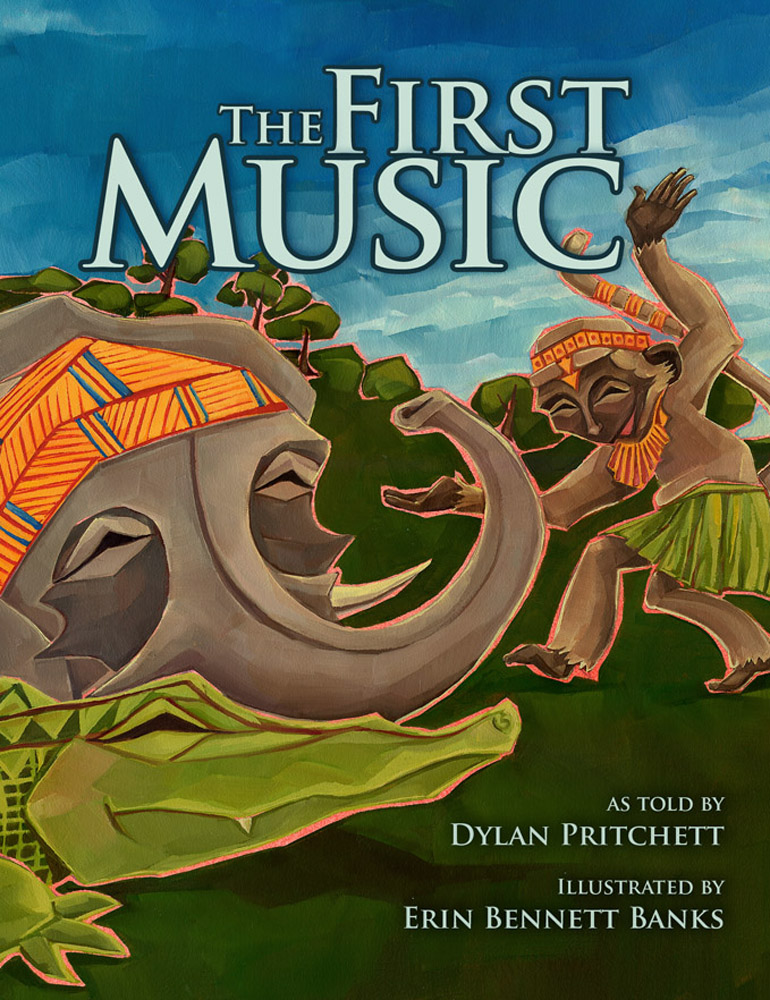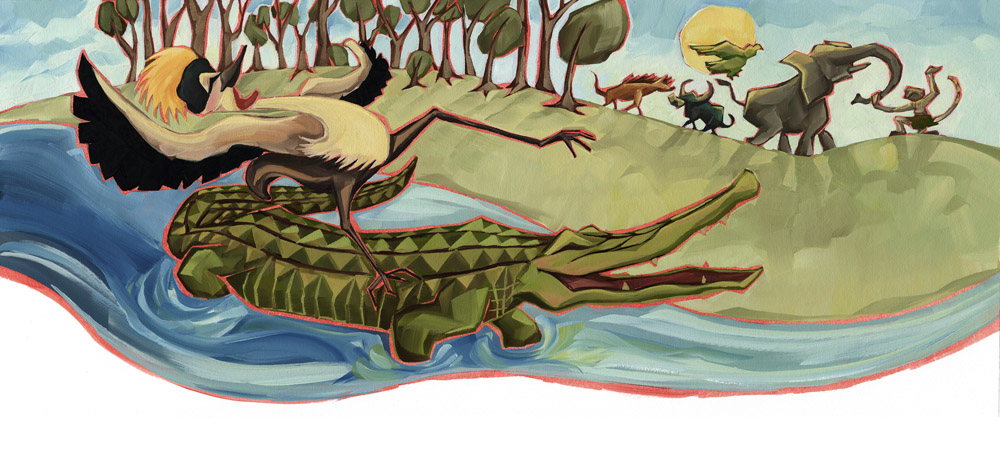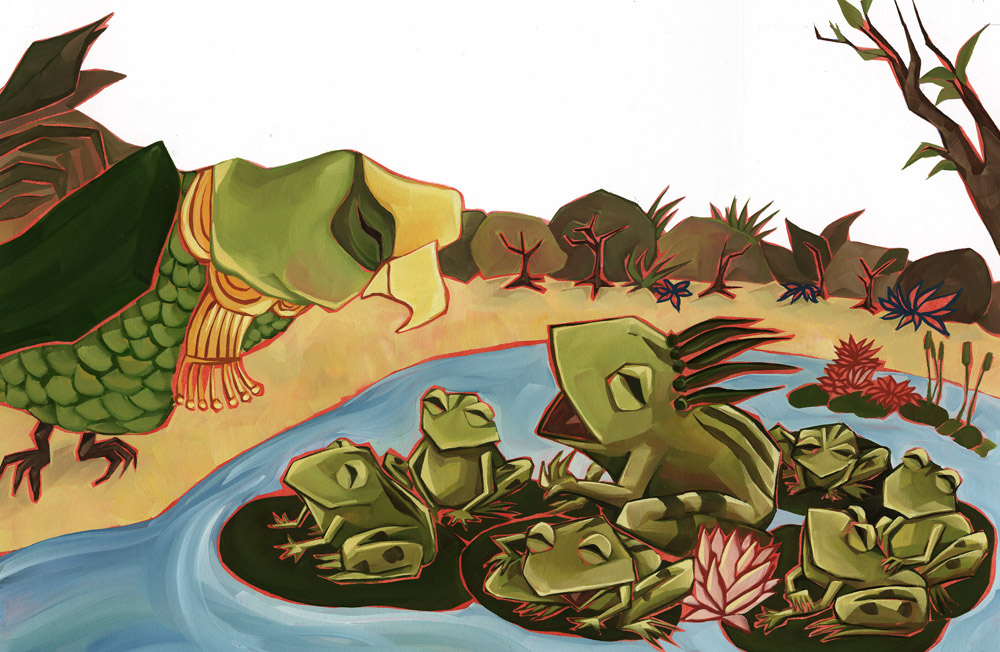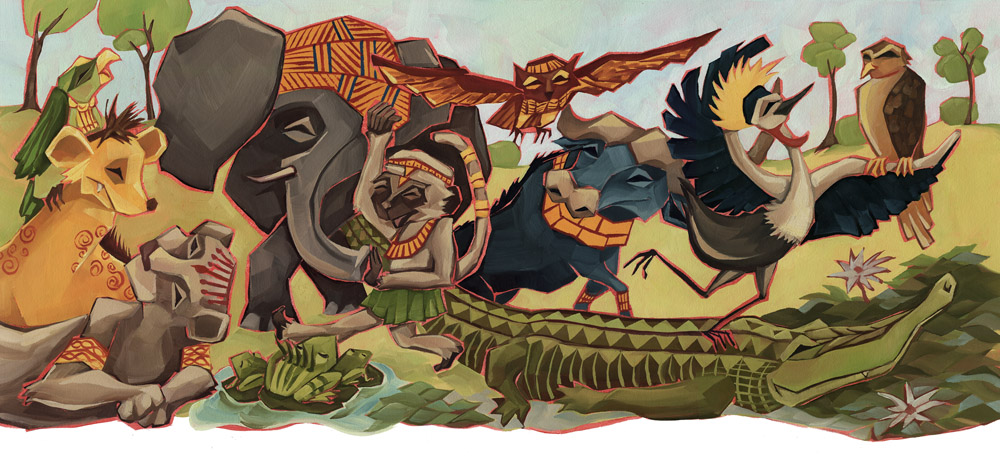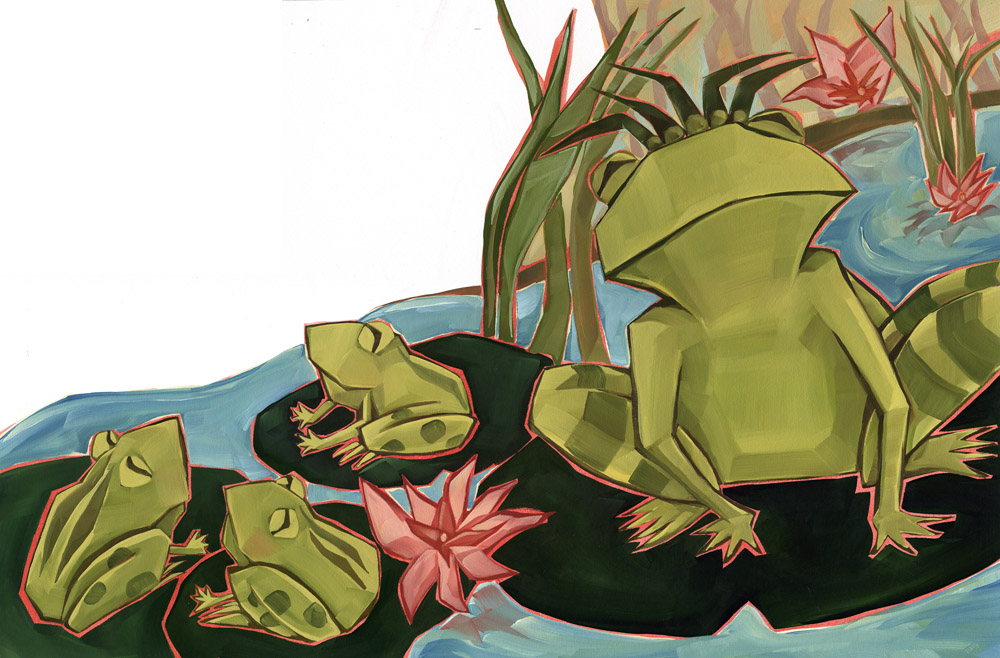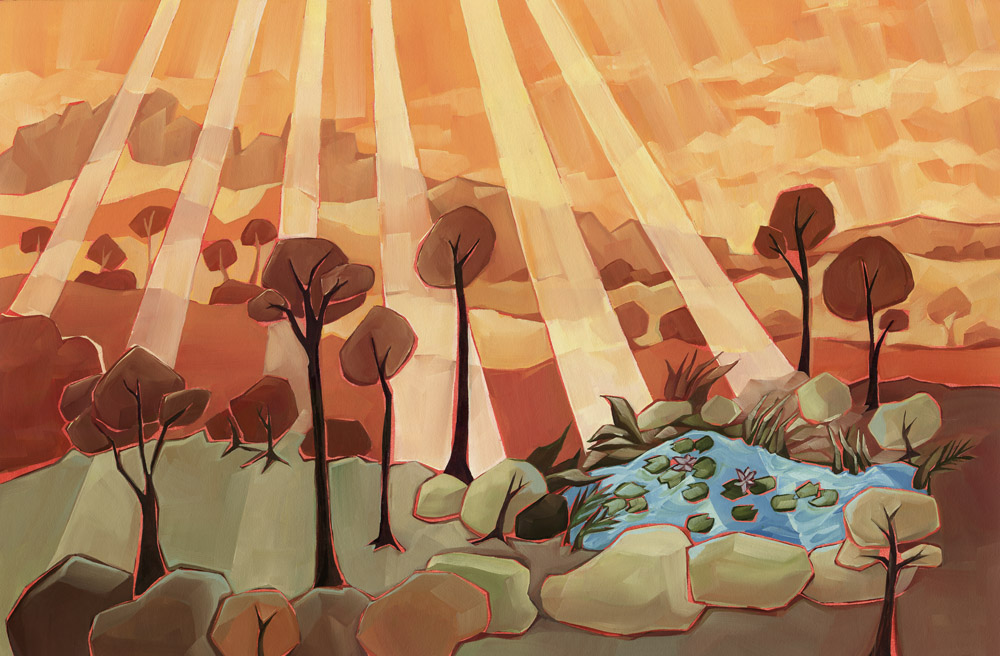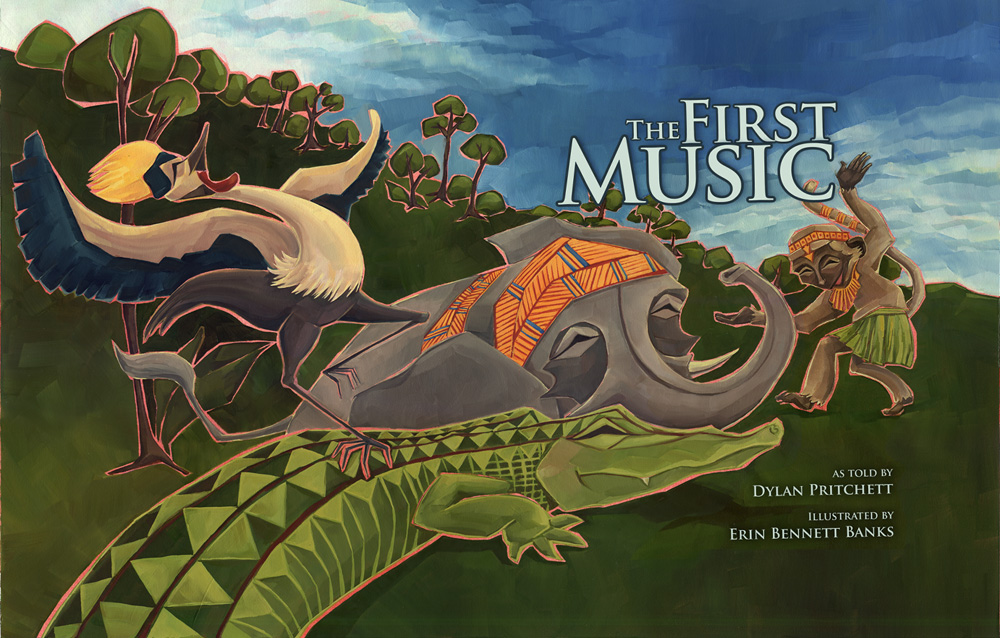 ---
Curious to see "The First Music" come to life? Check out the animated folktale on YouTube as narrated by author and storyteller Dylan Pritchett: